NEWS
__________________________________________________________________
10TH BIRTHDAY WEEKENDER... AND LAST EVER GIG?
2019 marks the 10th anniversary of the first ever release on Hello Thor... Cockatoo b/w Skit by Fists.
To be honest, that was as far as the plan went at the time, but we got carried away; ended up releasing a further 16 singles, 8 EPs, 7 albums and a postcard book. Along the way we also put on more than 60 gigs, parties and events.
To celebrate 10 years of Hello Thor Records we will be bowing out with two more almighty parties at Metronome. You are definitely invited...
***
KEEPING UP TO DATE WITH THOR
We're a bit rubbish at updating this website at the moment, sorry. We're working on getting better at it, but in the meantime it's best to keep up to date with us on Facebook and Twitter.
***
CLASH MUSIC PREMIERES FIRST ULTRAS SINGLE
Head over to Clash right now for an exclusive airing of the debut single from ULTRAS forthcoming album.
We really can't wait to unleash this delightful LP into the world - expect protest song passion, mixtape drum machines, beautiful folk-y flourishes and blazing guitar riffs...in other words the perfect thing for open-minded indie fans.
>>> CLASH Premiere: 'Team Handed' by ULTRAS
>>> ULTRAS website
***
WANNA DANCE WITH SOMEBODY...YOU!
Come and join Thor as we host our first party in Bristol with a special screening of awesome dance movie Girl Walk // All Day.
The film follows three dancers across New York as they light up the city with their improvised moves – all set to the sound of acclaimed mash-up king Gregg "Girl Talk" Gillis' LP All Day.
Marvel at the amazing performers, bug out to the awesome beats, and grin from ear to ear at one of the most feel-good films we've ever seen!
Plus, we've got one hell of an after-party lined up. Click here for more details and come prepared too shake what your momma gave you!
***
LOTS OF PRAISE FOR INAD
Our next release comes out shortly by Brighton-based artist Inad. We will be releasing her debut single, He Will Disappear, on super limited edition CD (with hand-painted sleeve) & digital download on Monday 11 May 2015.
He Will Disappear is a sublime slice of dreamy, slightly tropical future-pop. It perfectly showcases a unique and beautiful voice and fascinating new leftfield pop-star.
The new release is already picking up lots of press and platitudes and we couldn't be happier.
Check out these delightful reviews and get excited with us!
***
WE'RE HEADING TO THE INDEPENDENT LABEL MARKET IN BRISTOL
This weekend we are very happy to be reuniting once more in Bristol (where one of the HT crew now resides) for the next Indie Label Market.
We'll be setting up stall alongside the likes of Ninja Tune, !K7, Lex, Sonic Cathedral and Strut plus some great Bristol indies like Idlehands, Howling Owl, Futureboogie and Black Acre.
It's on Sunday 3rd May from 11am - 5pm in St. Nick's Market, Bristol.
See you there!
***
PARTY ON!
Tomorrow night the Cantaloupe tour hits Nottingham to celebrate their LP release with a hometown gig on Record Store Day.
It will be a night full of electronic joy, wonky pop, ecstatic dancing and krautrock grooves. And you are most definitely invited!
***
CANTALOUPE ARE ON TOUR NOW!
To celebrate the release of their debut album Zoetrope synth-pop overlords Cantaloupe are heading out on tour. Catch them at a town near you NOW...!
APRIL
THURS 16TH @ Saltaire | Caroline Street Social Club w/ Monster Killed By Laser & Gurgles
FRI 17TH @ Salford | The Eagle Inn w/ Monster Killed By Laser, Barringtone & Hot Shorts
SAT 18TH @ Nottingham | The Chameleon w/ Galaxians & Blunt Mountains
MAY
FRI 8TH @ Derby | The Hairy Dog w/ Cheap Jazz & more TBC
SAT 9TH @ Milton Keynes | MK Gallery w/ Arabrot with John Doran, Chrononautz & Klaar
SAT 23TH @ Cambridge | The Corner House w/ Model Village and Alnegator
SUN 24TH @ London | The Star of Kings w/ Model Village and Alnegator
MON 25TH @ Oxford | The Wheatsheaf w/ Model Village and Alnegator
JUNE
THURS 25TH @ Nottingham | TBC w/ Elk & The Skipping Forecast
FRI 26TH @ Sheffield | The Audacious Art Experiment w/ Elk & The Skipping Forecast
SAT 27TH @ Grimsby | The Matrix w/ Elk, The Skipping Forecast & East on Main
***
FUN TIMES AT THE INDEPENDENT LABEL MARKET!
Thanks to everyone that came along to say hello, buy records and eat biscuits with us at last week's Indie Label Market in Spitalfields.
We had an absolute blast and sold lots of copies of Cantaloupe's new album Zoetrope (and our glorious back catalogue) to boot!
Here's a pic of us sharing a stall with fellow Nottingham DIY dudes Gringo Records - more great photos (by the lovely Lauren Towner) over at The 405 here
***
ZOETROPE IS OUT NOW
You can buy it in record shops, from all the usual digital stores and HERE. It's a record that we love and that makes us giddy every time we listen to it. If you like smart but sexy synths, inventive disco and fist-pumping pop then we urge you to please buy it.
***
PRE-ORDER THE NEW CANTALOUPE LP NOW!
Cantaloupe's debut album is on the way next month, and here's a little taste of what you can expect…
10 tracks of sublime synth pop that mix krautrock, disco and electronica to wondrous effect. 6Music and Radio 1 have already played and praised tracks from the album.
Pre-order Zoetrope now and receive a free exclusive download of new track Big Kiss
Zoetrope by Cantaloupe is released on digital download and limited vinyl on 16th March 2015 - preorder it HERE now
***
CANTALOUPE GET PLAYED ON THE RADIO…A LOT!
The first single from Cantaloupe forthcoming debut album has been getting lots of airplay lately - from Amazing Radio to Huw Stephens and 6Music too!
The band took time out last week to chat to Dean Jackson at BBC Introducing as well, discussing Labour & Love, adding a vocalist into the mix, and (all importantly) how to pronounce Zoetrope!
Listen again HERE
Download Labour & Love by Cantaloupe NOW
***
OUT ON MONDAY…
***
WE ARE "BRILLIANT"
Not our words but the words of John Peel's son!
Yes, Tom Ravenscroft is the latest DJ to give some of the new Cantaloupe tunes a spin.
Their debut album drops in March and has been already been getting lots of interest from the likes of 6Music and Amazing Radio.
Which is wonderful news.
As is the fact that Mr Ravenscroft gave us a little shout-out and described us as "brilliant". Thanks Tom!
Look out for more updates on Cantaloupe's album Zoetrope coming very soon...
***
GRAB YOUR THOR DOWNLOADS NOW!!!
Due to the new VAT regulations that come into effect on 1st Jan 2015 we will be unable to offer individual digital downloads through sites like Bandcamp for the foreseeable future.
If you would like to purchase a track or album by your favourite Hello Thor artist (loads to choose from!) then you only have 48 hours to do it - yep, now you know how Nick Nolte feels!!!!!
*** UPDATE: Due to Bandcamp changing their response to this policy we will be able to contact selling via their site - thanks guys! ***
>>> Head to the HT Bandcamp NOW!
***
AIN'T NO PARTY LIKE A HELLO THOR PARTY!
On Saturday 22nd November we will be bringing together two of our favourite bands (that we've signed) and one of our favourites (that we haven't) for a heck of a night in Nottingham...
HELLO THOR AND THE MUSIC EXCHANGE PRESENT:
An evening of swish pop bangers
CANTALOUPE
Playing the electronic wizardry of their forthcoming debut album live our synth-slaying buddies will get some bums wiggling fo' sho'
FISTS
6Music favourites and Obits tour mates are back! Expect their rabble rock to raise the roof at this mother fucker!
COWTOWN
Post-punk/electro-pop joy. Talking Heads without the art school wankery; Devo but focussed entirely on dizzyingly good vibes. The most party band since the B52s. PARTY!
£5 adv - tickets available HERE
Tickets also available from The Music Exchange with no booking fee!
FACEBOOK DEETS >>> CLICK!
***
HAIKU SALUT JOIN FORCES WITH THOR TO LAUNCH TOUR
Our old buddies (and Jarvis Cocker faves) Haiku Salut are launching a mini tour of their wonderful lamp shows by playing for us at Nottingham Contemporary.
The gig on 8th October features the "Baroque-Pop-Folktronic-Neo-Classical-Something-Or-Other" trio alongside We Show Up On Radar and Grawlix.
You can find all the deets HERE and on FACEBOOK
This is a seated gig with limited capacity so you're going to want to snap up a ticket quick. Booking details coming very soon.
In the meantime, enjoy the wonderful poster by the very talented Rob Mackinder...
***
FISTS GO DOUNE THE RABBIT HOLE
Everyone's favourite rabble rockers Fists make their return to the live stage with a festival appearance at Doune The Rabbit Hole.
It's a cracking festival and Fists will be making our year by appearing alongside the likes of Jeffrey Lewis, Acid Mother's Temple and Grumbling Fur.
See you there…!
http://dounetherabbithole.co.uk
***
CALL THE DOCTOR - WAKE HIM UP!
Our next release is the Grey Hairs Schmey Hairs 7" tribute to Harry Nilsson. To celebrate we're having a whole night of entertainment in honour of Harry.
All the details can be found below and on Facebook HERE
Come and enjoy 3 bands, 1 film and tons of fun as we celebrate one of the most talented and underrated songwriters and performers…EVER!
***
IT'S OUR PARTY…
The first of our 5th birthday parties takes place on Saturday 26th April at The Music Exchange. We'll be taking over all day with live music and DJs including:
* Special guest Micah P Hinson at 12.30pm
* Second special guest C J Mirra at 3pm
* Hello Thor Radio all day
* Plus the launch of a brand new birthday zine, cake and much more!
Then in the evening please come to the Broadway Cafe Bar when we join forces with our friends at I OWN YOU, with videos, visuals from Kneel Before Zod and, at 11pm, a live performance by the majestic Moscow Youth Cult.
***
WE ARE FIVE...SOON!
It's our fifth birthday soon. I know! We can't believe we're still here after 5 years either!!!
We will have lots of parties and stuff happening to celebrate including a takeover of our favourite record shop The Music Exchange, a screening at Broadway Cinema and a launch party for our next release, the Harry Nilsson covers 7" by Grey Hairs.
We are very excited. Hope you are too!
More details coming soon...
***
NEXT CANTALOUPE GIG - MARCH 7TH
Click herefor more details
***
HAIKU SALUT + WE SHOW UP ON RADAR = AWESOME!
Two of our very favourite bands are joining up for what promises to be a very special show indeed.
On 1st Feburary at Derby Quad these forces of twinkly pop magic will unite to play live inside the V.O2 GRAVITY 3D exhibition installation.
Haiku Salut have been played and praised by everyone from Jarvis Cocker to The Guardian and last year's Tricolore album made 2013 a joy to exist in.
We Show Up On Radar are still recovering from Huw Stephens saying their debut Hello Thor long-player was "a thing of beauty" …and so are we!
See what wonderful surprise these two incredible bands have in store for you by grabbing a ticket NOW and booking your place at what's sure to be February's first (and best) gig!
***
THOR'S CHRISTMAS PARTY
(poster by Jon Burgerman)
***
PHOTO TRIBUTE AT OUR DAY OF THE DEAD PARTY
As part of our Day of the Dead Party on 2nd Nov we'd like to help as many people as possible remember and honour a loved one that has died.
So, in preparation for the event we are collecting photographs to celebrate those that we miss on the night.
If you would like to take part then please get in touch with a photo representing someone important.
This could be a copy of an already cherished photograph or something new. Perhaps a photograph of you in your loved one's favourite place, or a picture of their favourite food, or a photo of a precious object left behind.
These photographs will be compiled in to a slide show which will be projected on the night amongst other work from artists and filmmakers on the El Dia De Los Muertos theme.
Please send photographs to matth_robertson [at] icloud [dot] com by 24th October if you'd like to take part.
***
"THE FIRST SONG THAT CAME TO MIND WAS FLANEUR BY FISTS..."
"It was ten years ago, or more. Probably more. I woke up one morning and announced to my flatmate, Guy, that I was going to drive to see the Angel of the North. I was reading a lot of Bill Drummond at the time and was into doing stuff and attaching significance to it. This would be a pilgrimage; an important journey. Guy was in.
"At the time I kept a barbecue and a tent in the back of my car, for eventualities just like this. We formulated the plan as we drove north, unclear exactly how far away the Angel of the North was or how to get there. We would find our way to it, pitch a tent, barbecue a steak, kick a football about, drink a beer. All in the shadow of the Angel. It would make us better people.
"We eventually got there. Sun shining, Angel above us, welcoming us, offering us an embrace. We had my Super 8 camera and started filming the huge, imposing - yet friendly - shadow of the Angel. I took some photos too - one is still stuck to my wall. It reminds me of the importance of doing stuff.
"The day didn't end there. In fact it got better. Someone told us it would be a bad idea to camp beneath the Angel, so we drove on through Gateshead and Newcastle instead, stopping at the quay for a drink and a taste of the Saturday night madness. Then we headed up to Whitley Bay where we camped by the sea and barbecued the steak and drank the beer. The following morning we looked round an empty amusement park and visited Tynemouth, wandering around the castle and the priory in the sunshine. For many years I would talk about Tynemouth like it was the most magical place on earth. I should go back.
"A few weeks ago I got some old Super 8 film transferred to digital files. Sadly the Angel of the North film got a bit damaged some years ago in my dodgy projector, so it had gone a bit wonky. I wanted to send it to Guy, though, so thought about adding some music to it.
"The first song that came to mind was Flaneur by Fists. Oddly enough the fuzzy, windmilling, psychedelic groove of the song seemed to coincide with the juddery, out of focus, beautifully coloured footage. Generously, the band didn't seem to mind. So, here it is."

Nick, Hello Thor
***
FISTS HIT THE ROAD
Fists are heading out on the road over the coming weeks.
Here are the latest dates...
SUN 4TH AUG: Shake the Shacklewell all-dayer, London w/ Comet Gain, Let's Wrestle, Scott & Charlene's Wedding and more Click here for details
WEDS 14TH AUG: The Corner House, Cambridge w/ Model Village and The Centimes Click here for details
SUN 25TH AUG: All-dayer @ Playhouse, Nottingham (line-up TBC)
SAT 7TH SEPT: Nottingham w/ The Wharves and The Jelas (venue TBC) - keep an eye on The Music Exchange website for details
SAT 14TH SEPT: The Miller, London w/ The Wharves - keep 'em peeped on Burn The Jukebox for details soon
Excited? We are!
Will post up more information as soon as we have it
***
NEW WSUOR SINGLE OUT NOW!
We Show Up On Radar release a brand new single today.
Featuring album highlight 'Hands Up If You Are Lost' plus a brand new track 'Out For Fallow' it showcases their tender and anthemic indie-folk alongside a new bolder psych-y sound.
The new song has all the colour and scope of Flaming Lips' most stellar moments and premiered recently on Amazing Radio. Huw Stephens (a big We Show Up On Radar fan) has also been plugging the single on his Radio 1 show.
Keep your eyes peeled for a deluxe physical format version of the single coming soon but in the meantime you can download it from our bandcamp HERE
***
PHANTASM RELEASED TODAY!
Fists' debut album Phantasm is officially released today. And we couldn't be more proud. We began Hello Thor with the intention of making a seven inch, and after watching Fists play live we knew who we wanted to make it with. 5 years, 2 singles and 1 EP later the band have recorded 11 incredible songs and made us the happiest DIY label in the land!
"Like the best garage rock bands, Fists have the attitude and the tunes" - Drowned in Sound
"Heartfelt, honest and wholly irresistible" - God Is In The TV zine
"It may be long overdue but thankfully Phantasm is more than worth the wait" - Gold Flake Paint
"It's all over in just thirty five minutes but it's the sort of album which will have you jabbing at the 'back' button on your stereo throughout" - Pocket Jury
FISTS DEBUT LP 'PHANTASM' OUT NOW - CLICK HERE TO BUY
***
HOT HORIZONS' SINGLE RE-RELEASED FOR CHARITY
Last summer we collaborated with fellow DIY label Denizen Recordings to put out the final single by Hot Horizons.
The band consisted of brothers Jake and Rory McCarthy who decided to split and pursue other projects (including Rory's stints with Charlotte Gainsbourg, Connan Mockasin and Metronomy) following the release of their final two songs Ill and I Can't Stay Awake.
Rory and Jake were talking about joining forces again on new musical ventures, which we were very excited about.
Tragically, though, in late 2012 Jake McCarthy suffered a seizure which left him in a coma. He was found to have a large brain tumour, which had gone undiagnosed, and died in December.
Jake's family have since set up a charitable foundation in his memory, to raise awareness of the symptoms of brain tumours and to enable early diagnosis. Following discussions with Rory and his family we have decided to re-release the Hot Horizons single with all proceeds being donated to the Jake McCarthy Foundation
You can hear the single HERE and purchase it from our Bandcamp and Limited Run shops
***
THE FLY STREAM FISTS' PHANTASM IN FULL
You can now stream the whole of the debut Fists album Phantasm over at The Fly.
Head over to their site and listen to all eleven tracks a week before the official release date AND enjoy a brilliant track-by-track guide from Fists' James Finlay while you're at it too!
>> Click here to read the Fists interview and stream Phantasm in full
***
FISTS ARE AMAZING!
Amazing Radio's Gill Mills has picked Fists' new tune Go as her Record Of The Week.
The garage-surf song is another taster of the band's forthcoming album Phantasm (available to pre-order now) which perfectly encapsulates their scuffed sound - from strung-out psych to tender folk and much more.
Listen to Go and other Hello Thor gems over on our Soundcloud now
***
FISTS IN SESSION ON 6MUSIC
Last night Fists played 4 fantastic songs in session for BBC 6Music.
Their triumphant set included 3 tracks from their forthcoming debut album Phantasm plus new song Be My Man.
You can listen again on the iPlayer to Marc Riley's show HERE and catch Flaneur on Gideon Coe's show - it's at 2hrs 47 mins in if you want to skip straight to it!
***
SNEAK A PEEK BEHIND-THE-SCENES...
The wonderfully talented Polymath Pictures have shared this behind-the-scenes footage from their video shoot for the new We Show Up On Radar single 'Hands Up If You're Lost'.
If you've wondered how the magic happens on a music video set (and how to wrangle a posse of puppets) take a look at the short film below...
The new single Hands Up If You're Lost / 'Out For Fallow' is available to download from 15th July
***
6MUSIC PREMIERES NEW FISTS TRACKS
Tonight Steve Lamacq gave a brand new Fists track its first airing.
Go, the opening track from the band's forthcoming debut album Phantasm was premiered on Lammo's drivetime 6Music show ...a couple of hours in just after ZZ Top!
The show is available to listen again for another week. Click the link below to grab a taste of what's to come from this Summer's best long-playing record!
>> Listen to Fists on 6Music now
***
WATCH THE NEW WSUOR VIDEO OVER AT THE 405 NOW!
The 405 blog is now premiering the brand new video for forthcoming We Show Up On Radar single 'Hands Up If You're Lost'.
Polymath Pictures' fantastic Fraggle fest promo features a cast of delightful woodland creatures and perfectly captures the mood of WSUOR's mighty folk-pop anthem.
Watch the magical clip below or head over to The 405 to find out more
The single is available - with brand new track 'Out For Fallow' - on 15th July
***
FISTS LP COMING SOON...
We are very pleased to announce the forthcoming release of Fists' debut album Phantasm on 8th July.
The long player will be the first joint release between ourselves and Gringo Records. A very exciting prospect!
Lots of blogs are getting pretty excited about it too with the likes of Sexbeat shouting about it and posting up this exclusive taster...
***
VERY X-CITED!
The marvellous John Kennedy gave the forthcoming Cantaloupe single a spin on his XFM Xposure show last week.
The show is no longer available on listen again but click the image below to hear Splish in all its synth-strewn glory.
***
LOOK OUT EUROPE!
Our favourite synth slingers Cantaloupe are celebrating the release of their new 12" (full details coming soon) with a European tour.
Dates confirmed for this krautrockin´champagne poppin´mega jaunt are as follows...
`CANTALOUPE INAUGURAL EUROPEAN BOOZE JAUNT´
23.05.13 | Secret warm-up show (details TBC!)
24.05.13 | Brussels, Belgium
25.05.13 | Luxembourg
26.05.13 | Offenbach, Germany
27.05.13 | Zurich, Switzerland
28.05.13 | Orléans, France
29.05.13 | Montpellier, France
30.05.13 | Bordeaux, France
31.05.13 | Nantes, France
01.06.13 | Rouen, France
http://cantaloupe.bandcamp.com
http://cantaloupemusic.blogspot.com
***
TIP OF THE HAT FROM ARTROCKER
Check out Artrocker at the moment for a lovely little feature on the Nottingham DIY music scene.
Stephen Murphy picks some of his favourite independent labels operating in the city...including yours truly!
You can read the feature HERE.
***
COME AND PARTY WITH THOR!
Anders wrote this on 14th February 2013
***
CHRISTMAS AND COMPETITION TIME!
In the words of Noddy Holder, IIIIIIIIIIIT'S CHRIIIIIIIIIIISTMAAAAAAAS! and We Show Up On Radar are feeling festive.
So they've written a marvellously merry (and catchy as anything) song called I Am Not Made Of Tinsel . You can download it HERE.
PLUS! If you pay £1 or more to grab yourself this cheery tune we'll donate the cash to Framework AND enter you into a prize draw to win some goodies including...
- An exclusive and very rare test pressing of the Sadness Defeated LP
- A very special We Show Up On Radar EP promo CD
- A limited edition t-shirt
- and more Thor goodies
We'll draw a winner on 1st January
Merry Christmas everyone!
Anders wrote this on blah blah blah...
***
ALL QUIET ON THE NORTHERN, EASTERN, SOUTHERN & WESTERN FRONT
Hello...and sorry it's been a while.
Thor's been hibernating a bit. Apart from the odd gig here and there we're just taking regular naps and enjoying some soup to fight off the winter chill.
Oh, and getting VERY excited about next year's releases!
Just to update you Fists are currently recording tracks for their debut album - with producer Rory Attwell in his studio on a ship. So that's totally mega
Also, we're making plans to release our first ever 12" so look out for news of that coming soon.
In the meantime you can enjoy the sounds of our FIRST EVER LP
...and the remix EP that accompanies Cantaloupe's debut release too
We'll try to avoid maintaining such deafening radio silence in future.
Thanks, Anders
Potent Alpaca Toupée (Teapot Remix EP) by hellocantaloupe
Anders wrote this 30th November 2012
***
DOWNLOAD AND DEFEAT SADNESS TODAY!
We Show Up On Radar's brilliant new album Sadness Defeated is now available via Bandcamp and other splendid streaming and digital sites.
The album has been winning praise and fans all over the land - including this recent lovely review from The Sounds Of Confusion blog
...and you can now enjoy the animated video for the title track - made by the very talented Joe Hardy too!
Anders wrote this 9th October 2012
***
BLOODY AWESOME AND EQUALLY ARTY END TO THE TOUR!
After a string of very successful, surreal and brightly coloured gigs together Anxieteam and We Show Up On Radar ended their tiny tour in Nottingham last night.
The evening opened with an incredible set from Haiku Salut and continued in equally magnificent style. Our forlorn folk hero Andy Wright performed songs from his Sadness Defeated album to a hushed and happy audience whilst Jon Burgerman and Jim Avignon from Anxieteam doodled and painted live behind him.
Here's a little taster...
If you came to any of the gigs, thanks a bunch
If not, why not sign up to the mailing list and we'll let you know when these musical mavericks are heading your way in the future
Anders wrote this 6th October 2012
***
SKETCHY START TO THE TOUR!
The Anxieteam tour started with a bang in Manchester last night...not to mention a lot of cardboard, dancing, Soya-based singalongs and brilliant illustrator Jontofski (aka Jonathan Edwards) doing these amazing sketches.
Jonathan also offered this insight into the band:
"If you've never seen Anxieteam then just imagine that Tony Hart has bought the Pet Shop Boys a ukelele and forced them to record an album whilst doing a trolley dash around Holland & Barret after too many fizzy drinks"
The tour continues tonight and we're very pleased to say it was picked as Amazing Radio's GIG OF THE DAY. So why not get down to The Great Gatsby this evening and enjoy a bit of indie-pop excellence with Anxieteam and forlorn folk joy with We Show Up On Radar - for free!
Anders wrote this 2nd October 2012
***
NEW TOUR DATES!
This October our Berlin/Brooklyn buddies ANXIETEAM return to tour the UK.
Yes, everyone's favourite cartoon popsters are back with a brand new album and more fun live shows!
Expect more happy-sad songs, jokes, masks, dance-offs, live painting and recipe-swapping interludes.
Support comes from our very own folk-pop genius WE SHOW UP ON RADAR who recently released his new album Sadness Defeated and got lots of nice reviews about it like this one.
Mon 1st Oct: Common bar, Manchester (free)
w/ special guest DJ for the evening, Mr Barney Doodlebug
Tues 2nd Oct: The Great Gatsby, Sheffield (free)
Weds 3rd Oct: The Queen Of Hoxton, London (£5 otd / £4 in advance)
w/ Owen & The Eyeballs (featuring Andrew Rae, Owen Gildersleeve, Jim Stoten & Nick White) + We Show Up On Radar TICKETS
Fri 5th Oct: Primary, Nottingham (£5 otd / £4 in advance)
w/ We Show Up On Radar + Haiku Salut TICKETS
Anders wrote this 27th September 2012
***
SADNESS DEFEATED BY WE SHOW UP ON RADAR IS OUT TODAY!!
You all know that we think it's a magical musical masterpiece - we flipping love every second of it - but here's what some other people think about We Show Up On Radar's brand new album, Sadness Defeated:
"…like Jonathan Donahue if he ditched the rest of Mercury Rev, fled to the woods and spearheaded a bizarre marching procession of lute-playing wildlife."
The Fly
"…wonderfully accomplished, seeming to come from absolutely nowhere…packed to the brim with potential."
Shout4Music
"…fans of Bright Eyes, The Flaming Lips and Psapp will instantly fall in love with this delicate yet strong album."
LeftLion
"…the sort of music that could hug you if possible."
Virgin Red Room
Sadness Defeated is out now on beautiful blue vinyl and on high definition download (through FDRHD.com).
Nick wrote this on 10th September 2012
***
GET A TASTE OF OUR FIRST EVER LP!
To celebrate next week's release of We Show Up On Radar's new album we're offering up a little appetiser in the shape of The Anchors In Your Heart EP.
Tuck into six tracks of mouth-watering majesty and melancholy including the title track, three remixes and a couple of covers for good measure.
Check out the video below (directed by the very talented Tom Walsh) and click HERE to grab yourself an aural amuse-bouche of uplifting folk-pop.
Anders wrote this on 3rd September 2012
***
WE SHOW UP ON RADAR - SADNESS DEFEATED - LP released 10/09/12

We couldn't be happier to announce the release of Sadness Defeated, the brand new album by We Show Up On Radar, on Monday 10 September.
It is now available for pre-sale from our shop on limited edition (250 only) blue vinyl - 11 songs of joy, tragedy, fragile beauty and gooey goodness. Just click on the photo of Andy covered in gunk (taken by the magical Ginger Koko) to order your copy now!
Nick wrote this on 20th August 2012
***
DARREN HAYMAN WRITES...
In honour of the new We Show Up On Radar remix of Darren Hayman's Black Rock Baths the former Hefner-helmsman wrote about his friendship with our favourite folk-pop genius.
Click HERE for his blog post, and check out the player below for a little listen of said remix
Anders wrote this on 19th August 2012
***
We got there in the end!
Hot Horizons are a band we've been trying to work with for a long time.
In fact, we've been trying to release something by Rory McCarthy (one half of the dream-pop duo) since we first started putting on gigs.
Rory was in the much-missed Death By TV who we giddily put on at our second ever gig.
He then released some amazing solo stuff too.
Which we loved.
Then he hooked up with brother Jake as Hot Horizons.
And we tried to sign them.
Twice.
And failed.
Twice.
They put out an amazing single and incredible follow-up EP with Late of the Pier's Zarcorp label.
It's third time lucky though as they recently announced that although they were splitting up to focus on other projects they had one more single they wanted to put out.
And we jumped at the chance to do it.
So, we are proud to announce that on 6th August Hello Thor (in collaboration with Denizen) will be releasing the double A side single Ill / I Can't Stay Awake.
Anders wrote this on 17th July 2012
***
It's official...we're Amazing!
Sorry, that should say we're on Amazing Tunes!
You can now stream songs by Anxieteam, Cantaloupe, Fists, Hot Horizons and We Show Up On Radar in the player below or head to Amazing Tunes and browse our profile in full
Anders wrote this on 17th July 2012
***
Ice cream, Amazing & Hello Thor's very first Long Player!
We are very over-excited to announce that we will be releasing Sadness Defeated by We Show Up On Radar, on limited edition blue vinyl on 10th September - it's our first LP!! Eleven tracks of spellbinding pop goodness.
We were also super happy when we heard that the lovely folks at Amazing Radio wanted to play track one from the album. Celadora is on Charlie Ashcroft's show on 9th July (repeated on Saturday 14th July at 4pm) – and if you vote for it here it could be playlisted next week.
To celebrate (and to entice you to vote), here's a special summery treat for you – the delicious new video for Celadora by the very talented Ginger Koko. Mmmmm…
Nick wrote this on 9th July 2012
***
That'll Huw nicely too!
Our good friends Denizen Recordings are Huw Stephens Label of Love tonight. Tune in from midnight (or listen again if it's past your bedtime) to hear Nottingham tunes and talent getting repped on Radio 1!
...and keep your eyes and ears open for exciting news about a joint release from Hello Thor and Denizen coming real soon
Anders wrote this on 27th June 2012
***
That'll Huw nicely!
Thanks to Huw Stephens for playing Cantaloupe on his Radio 1 show earlier in the week.
You can listen again HERE - it's about 27 mins after the ace Doldrums track.
Our favourite bit is when Huw asks people to text in with their favourite kind of melon - brilliant!
Anders wrote this on 27th June 2012
***
A third slurp from the Teapot
For our third visual treat off of the excellent Teapot EP - out now RIGHT NOW ON HELLO THOR RECORDS DON'T YOU KNOW! - we have a delightful animation from the very talented Little Kingdoms
Like the track? Glad to hear it! You can grab yourself a copy of the EP RIGHT HERE - RIGHT NOW!
Look out for more treats for your eyes and ears coming real soon...
Anders wrote this on 27th June 2012
***
No. 2 - another brew from Youtube
Here's the next visual treat to accompany Cantaloupe's tremendous Teapot EP.
The second track, Hubbub inspired Mitch Gavell to gather up some found footage of vintage cars racing around. The tune's driving synths always make me think of Out Run and rattling through a neon orange 8-bit desert on my mate's Mega Drive. But there you go...
If you like the track, why not grab yourself a copy of the EP HERE
Track 2: Hubbub
Nick wrote this on 26th June 2012
***
A quick brew from Youtube
Over the next few days we'll be celebrating the new Cantaloupe EP by popping some visual treats up here (and elsewhere online) for you to savour the flavour of our latest release...
Track 1: Teapot
Anders wrote this on 25th June 2012
***
TEAPOT EP OUT NOW!
Our latest release, the magnificent Cantaloupe's debut EP Teapot is out today!
It contains four tracks of shimmering synth pop so colourful you'll think you've spilled paint in your ears...or something!
It sounds like Can if they made Mega Drive music. Or Stereolab on Yo Gabba Gabba.
You can pick it up right HERE or from real life record shops like The Music Exchange and Piccadilly Records and from new-fangled digital ones like itunes and that.
Anders wrote this on 25th June 2012
***
IF YOU GO DOWN TO THE MUSIC EXCHANGE TODAY...
...you can pick up an exclusive pre-release copy of the debut Cantaloupe EP Teapot.
Yes, for just £4 you can sample the synth-tastic delights of our favourite colour pop combo.
For a taste of Teapot check out a couple of tracks on bandcamp now. Then, be the envy of all your friends by popping to Notts' best record shop and grabbing the best four songs in the world right now!!!!!
Sorry went a bit Zane Lowe there...ahem
If you're not in Notts you can pre-order the EP directly from us HERE
Anders wrote this on 21st June 2012
***
FISTS LIVE STATESIDE SESSION
Foundwaves and Extraneous Noise have just released footage of Fists doing a session for them whilst on their recent US tour.
Check out the four live videos plus a couple of tracks to stream and listen to as well!
Grab yourself a slice HERE
Bex wrote this on 7th June 2012
***
CANTALOUPE'S DEBUT POP VIDEO IS HERE!
Anders excitedly revealed this on 6th June 2012
***
AIN'T NO PARTY LIKE A CANTALOUPE PARTY!
A thousand thanks to everyone who came, played, partied and baked to make the Cantaloupe EP launch such a great night.
Azores, Nordenfelt, Forever Sound and our DJs all played an absolute blinder and FourBeatWalk dressed Spankys up a treat!
If you missed the gig then you can enjoy a little taster below.
Also, don't forget you can pre-order the EP now right HERE
Anders wrote this on 5th June 2012
***
THOR MAKES THE TOP 10... 3 TIMES!
We were very pleased to read THIS blog post celebrating Nottingham's music scene today.
Huge thanks to Andrew Trendell for his very kind words praising Cantaloupe, We Show Up On Radar and Fists.
He's the same chap that gave our fair city a shout-out on Shaun Keaveny's Toast the Nation and requested a spin of Fists on the 6Music Breakfast Show to boot!
As a result, we think we definitely owe him a shake of the hand and a cold pint.
Cheers Andrew!
Anders wrote this on 30th May 2012
***
HOLY SMOKES IT'S CANTALOUPE!
Cantaloupe have been playing lots of great shows lately to enthusiastic crowds, picking up all kinds of new fans along the way.
One recent triumph was at the Holy Smokes festival in Derbyshire when they were so good they even made the sun shine!
Here's what they looked and sounded like...
Anders wrote this on 21st May 2012
***
CANTALOUPE EP ON ITS WAY + PARTY, PARTY PARTY!
There's tons of great Cantaloupe news that we need to update you on.
But why let us blather on at you when you can read all about it over at the CANTALOUPE BLOG .
The EP will be coming late June - more details very soon - BUT before that we've got a launch party on 1st June in Nottingham.
Read all about it HERE and grab an advance ticket to get exclusive tracks and free cake too!
Anders wrote this on 18th May 2012
***
WSUOR GET TO 'WORK
Everyone's favourite indie-folk outfit We Show Up On Radar
have been chosen for a new compilation.
The Framework compilation was released exclusively through the Music Exchange on Record Store Day and features the heart-breakingly sweet song 'I'll Be A Ghost' alongside artists like Hhymn, Souvaris and Spaceships Are Cool. All the profits from Framework (available on download and white vinyl LP!) will go to the brilliant homelessness charity of the same name.
You can read all about the release HERE or why not pop along to our favourite record shop and grab a copy in person...!
Anders wrote this on 27th April 2012
***
ANOTHER TRIUMPHANT RECORD STORE DAY!
What time were you in the queue?
Did you get all the vinyl goodies you wanted?
Saturday 21st April proved to be a brilliant and momentous day again as Record Store Day 2012 blew our socks off!
Anders DJ-ed at The Music Exchange alongside Paul K (LeftLion), friends waited patiently for the platters that mattered and our favourite forlorn folkie We Show Up On Radar played some lovely songs in the sunshine.
Later Fists and Cantaloupe both played a blinder at Nottingham Contemporary and everyone danced and sang and drank themselves silly.
Oh, and Nick bought me a lovely little 7"
Thanks mate!
To see some photos of the day at The Music Exchange head on over to our partners in print's site HERE
Anders wrote this on 23rd April 2012
***
NO NEWS IS GOOD NEWS
Sorry for the lack of updates from Thor HQ of late. We've been very busy behind the scenes but very remiss at telling you lovely folks about it.
Firstly, we've been excitedly preparing for the release of Cantaloupe's new EP. More details on that coming very soon but for the time being it's recorded, sounding great and we're just waiting for the elves at the pressing plant to work their magic!
We've also been out to the States to see Fists play a sold-out New York show to round off their triumphant tour with Obits .
We'll have lots of footage, photos and tour gossip coming soon but while we're down Snappy Snaps sorting through our pics click the image below for LeftLion's account of life on the road with Fists.
Anders wrote this on 3rd April 2012
***
BILLY CRYSTAL - YOU ROTTER!
Thanks to Joey C for sending us this fan video of We Show Up On Radar playing live at Nottingham Contemporary.
If you've never heard the tale of Oscar host, self-proclaimed City Slicker and infamous love rat Billy Crystal then check it out now...
Anders wrote this on 20th Feb 2012
***
GET THE CREATIVE REVIEW'S VIEW ON 'I THINK I MISS YOU'
It made our day to see a brilliant blog post from Creative Review on the new Anxieteam postcard book EP yesterday.
Senior Writer Gavin Lucas featured the A-Team alongside DJ Food and Kindness in a piece on Unusual Music Packaging.
Don't forget you can pick up the EP at the Music Exchange, Atomic (in Nottingham) and online right HERE
Anders wrote this on 17th Feb 2012
***
TUNING INTO TWO FOR TENNIS
This week we've been catching up with the brilliant Stateside radio show Two For Tennis on East Village Radio
In amongst the awesome archive of previous afro-pop 'n' exotica meets real ale 'n' team sports shows who should we stumble across but Anxieteam's Jon Burgerman. Our favourite ukelele pluckin' doodler stopped by the studio in NYC to play some of the tracks from the new I Think I Miss You EP and chat about the A-Team, Bushwick and painting pavements.
You can hear Jon and Tim 'Love' Lee serving up a treat HERE
Anders wrote this on 13th Feb 2012
***
NEW SIGNING!
We are VERY pleased to announce that those magnificent merchants of instrumental kraut-pop Cantaloupe have agreed to join the HT clan.
Their debut EP will be released on Hello Thor Records in the Summer and we'll be announcing some live dates over the next month or so.
We became a little besotted with Cantaloupe last year when they played alongside ace noiseniks like Acid Mother's Temple and Grey Hairs. Then we totally fell in love with them when they played their brilliant mix of lost video game muzak and afro-beat rhythms for us in a 70s shopping arcade.
Find out more about them here and check out that legendary truncated live set outside The Music Exchange below...
Anders wrote this on 8th Feb 2012
***
THE A-TEAM GO ATOMIC!
We're really pleased to announce that lots of brilliant shops are stocking up on the new Anxieteam Postcard Book EP
We'll post up a full list of stockists soon but in the meantime here's a couple that we're very pleased to shout about.
Our good friends at The Music Exchange are selling the world's first download EP-that-doubles-up-as-a-way-to-tell-22-friends-that-you-miss-them. And so too are one of our favourite places to buy gifts, accessories and lovely stuff for your house, Atomic .
So, what are you waiting for?
Go grab yourself a book of doodly-musical magic today!
Anders wrote this on 24th Jan 2012
***
JANUARY SALE - SOMETHING MUST GO!
After Christmas everyone's skint, yeah? And no one can afford to buy themselves any treats - like Anxieteam picture discs, We Show Up On Radar singles or Fists EPs, right? WRONG!!!
We're having a sale so you can beat the January blues and bag yourself some choice Hello Thor records. Just click HERE to nip over to our shop, pop 3 records in your bag and get 33% off.
Just enter the promo code 'January Sale' to receive your special discount
Offer only lasts until the end of the month so go now and get yourself some goodies!
Anders wrote this on 22nd Jan 2012
***
A LITTLE CHRISTMAS GIFT FROM WSUOR
Forget Phil Spector, sack off Shakin' Stevens and say balls to Band Aid!
This Christmas get festive with a little something from our favourite musical elf, Andy Wright aka We Show Up On Radar.
Just in time for the most wonderful time of the year he has penned a plea to the bearded gift giver. Like chocolate coins and snogging someone you shouldn't at the Christmas party We're Working Too Hard will soon become an indispensable part of your Yuletide...and it's available for free download on Bandcamp now.
***** MERRY CHRISTMAS EVERYONE! *****
Anders wrote this on 21st Dec 2011
***
WATCH THIS!
We are delighted to be able to share a brand new We Show Up On RadaR video with you.
Ahead of the release of next year's WSUOR album (eek!) here's a taster of things to come. Yes, Andy Wright has penned another delightful happy-sad song to dust off, pop in your pocket and keep close to your heart.
Our hero describes it as a song "about death, but it's about the death of all the things that make you unhappy, whatever those things may be. It's a positive death song!" Which is just fine and dandy by us.
Here's the video, hope you enjoy it...
I'll be a Ghost from WSUOR on Vimeo.
...and because it's nearly Christmas HERE is a little link for you to grab a free download
Anders wrote this on 8th Dec 2011
***
TAKING OVER!!
When those wonderful folk at the Music Exchange asked us if we'd like to take over their brilliant shop for a day we said "HELL YEAH" in a heartbeat.
It all happened on Saturday 3rd December, and we had an amazing day. Having decorated the windows the night before in collaboration with those wonderfully talented folk fourbeatwalk (who also created a very special CD-zine with us for the occasion), we arrived bright and early on Saturday 3rd December for what became a very special day.
DJs Wideface, Double Denim and Hoof spun their favourite records all day; we distributed free Hello Thor branded Victoria sponge, flapjacks, Tunnock's tea cakes and party rings; ran the tills all day; and then, at 3 in the afternoon, Nottingham's finest purveyors of infectious instrumental kraut pop, Cantaloupe, played a totally incredible 15 minute set in the arcade outside the shop…which had more excitement and incident than many a 90 minute stadium show…
We will love Cantaloupe (and Rich from Kneel Before Zod who filmed it) forever for this:
The Music Exchange is not only a brilliant record shop, but it also funds Framework, a homelessness charity doing vital work with young and vulnerable people. It is run by some of the nicest people we know, and the whole day was a total and utter pleasure.
Nick wrote this on 8th Dec 2011
***
POSTCARDS MAKE PERFECT PRESENTS!
What's better than a picture disc with 2 great Anxieteam songs and 2 great images designed by Jim Avignon and Jon Burgerman on it? Well, very little in our opinion but maybe just maybe it's a Postcard Book EP featuring 4 brand new Anxieteam anthems and 22 doodles by our handy heroes!
The new I Think I Miss You EP from Anxieteam was released this week and features four mini-masterpieces all with their trademark ukelele, Bontempi beats and a heap of heartfelt lyrics about food, love and fur balls.
Each EP contains a download code to these musical gems PLUS an armful of eye candy in the form of designs on the theme of title track. The postcard images range from lobotomised men missing brains to lonesome squirrels
We think it's the perfect addition to anyone's life, not to mention the greatest gift you could give this Christmas...!
To order your (very limited edition) copy today just click HERE
Anders wrote this on 7th Dec 2011
***
PS Shame on us for not updating you on the world of Thor more...sorry!
***
HEADPHONES & HARDBACKS

On the afternoon of Saturday 17th September we fulfilled a long-held ambition and organised a silent disco in Nottingham Central Library. We had a total blast! Massive thanks to all the DJs (especially DJ Large Print and DJ Crime Fiction) and to all the librarians who put their headphones on for the afternoon. There's nothing better, it turns out, than listening to a spot of ODB while flicking through a graphic novel...
That's not all, though, we also put on a three totally brilliant bands in the library - Matthew Stephen Cooper, Alloy Ark and Injured Birds. AND we launched the brand new Hello Thorzine "The Library Edition" created by the wonderful FourBeatWalk, soon to be available from this very site.
Thanks so much to all of the bands, and to everyone that came down. Click on the photos below to go to our Facebook page where you can see more pictures of what was an amazingly fun afternoon.
Nick wrote this on 19th Sept 2011
****
ZINE ZINEY TIME AGAIN
Well, it's been a while. There's been tons going on* but we've been a bit terrible at sharing it with the world. On here at least.
We're gearing up for all kinds of exciting things including Hello Gore III, more crafty music nights, a gig AND a silent disco in a library and much much more.
Details of all that will be out and about very soon but in the meantime we have this very exciting news...
Our print partners in crime fourbeatwalk are preparing another Thor Zine ready for our library gig on 17th September. They are looking for doodles, sketches, photos, missives and any other kinds of paper-pen meanderings you'd care to send them. It will be entitled The Library Edition. Whether you've found something brilliant in a library, feel guilty about that Morrissey biography you never took back or just want to share your love of the older generation and the smell of dusty books get in touch - email fourbeatwalk[at]gmail.com for details / submissions.

* hey, beards don't grow themselves you know!
Anders wrote this on 23rd August 2011
****
HELLO THOR @ RoTa

We are dead chuffed to have been asked by Rough Trade to curate their next RoTa afternoon gig at Notting Hill Arts Club - 21st May 4-8pm. We're bringing two of our favourite Nottingham bands (Fists & WSUOR of course!) to RoTa where they will be joined by two awesome london bands Warm Brains & Not Cool. And it's free!

Bex wrote this on 17th May 2011
****
LAMO!
Last week Fists played Steve Lamacq's clubnight down in London. Handpicked by the 6Music supremo himself to support Let's Wrestle, they brought their scuffed and glorious sound to the nation's capital.
Lamo described them as "oddly engaging, haunting and erratic" with a "cracked pop vision". Which is nice. You can read his full review of the gig HERE
Anders wrote this on 27th April 2011
****
APP'N AS YOU CAN?
We are looking for a techie genius to help us build a Facebook app to promote the next Anxieteam single. We want to make sure we spread the word far and wide about the song and we need YOUR help to do it!
Just to be clear we have very little budget but we can offer the prestige of working on a project with two world-renowned artists (and soon-to-be-renowned musicians) – Jim Avignon and Jon Burgerman aka Anxieteam. Not to mention all the fun of collaborating with one of the UK's friendliest DIY labels.
If you have the skills to pay the bills when it comes to creating things online that make people go "wow" and "HA!" and 'Like' then get in touch.
Anders wrote this on 14th April 2011
****
ANOTHER SOUND STOCKIST
We are very pleased to announce that you can now buy Hello Thor records in Sound It Out, the last surviving record shop in Teesside and subject of Jeanie Finlay's marvellous documentary about all things vinyl.
Speaking of which...
WE SHOW UP ON RADAR GO TO SXSW...SORT OF
When Jeanie asked if she could use Mountain Top by We Show Up On Radar for the soundtrack of Sound It Out we had no idea it meant our records would end up at South By Southwest. But that's exactly what's going to happen!
Jeanie and her crew including the brilliant Saint Saviour will be heading to Austin, Texas accompanied by a portable turntable to play some choice cuts from the soundtrack - including our pink vinyl gem by We Show Up On Radar
Anders wrote this on 10th March 2011
****
NEW FISTS SINGLE OUT TODAY!
The new Fists single (Ascending / Stag) is released today. It's available from tons of ace, independent record shops including Rough Trade, Norman Records and Music Exchange as well as from this very site.
Just click on the Records or Downloads pages in our shop and away you go!
The 7" single comes with a beautiful screenprinted cover and on green vinyl - a thing of physical and musical beauty!!!
Anders wrote this on 21st Feb 2011
****
SNEAKY PEEK AT WE SHOW UP ON RADAR
If you head on over to the WSUOR bandcamp right now you can grab yourself an exclusive track from We Show Up On Radar's new album.
I'll Be A Ghost is proof once more that Andy Wright can compose songs of such heartbreaking wonder that they make bearded men want to cry in the street.
I speak from experience.
Go and have a listen...and don't say I didn't warn you!
Anders wrote this on 21st Feb 2011
****
6 MUSIC TOASTS FISTS
Thanks to Andy Trendell who went on Toast The Nation (arguably the best radio feature ever) to praise Nottingham and request Fists new song Ascending as proof of the city's awesomeness.
Sadly, even though I listen to Mr Keaveny and co's 6 Music Breakfast Show every morning I was in the shower at the exact moment this happened.
Nevertheless I and anyone else who cares to listen again can hear the marvellous moment once more by clicking here
Toast The Nation is on at approx 1 hour 12 minutes in to the show.
Tragically this is the penultimate ever Toast The Nation (sob!) but we're sure that Shaun will pull something equally ace out of the bag for future shows.
Anders wrote this on 10th Feb 2011
****
WE SHOW UP ON RADAR SUPPORT BRIGHT EYES
We didn't announce this previously as the gig was completely sold out BUT tonight's Bright Eyes gig in Nottingham has moved to Rock City. That means more tickets are on sale right now!
If you manage to grab one - from here - then you'll be lucky enough to see Mr Oberst AND Hello Thor's very own We Show Up On Radar.
Andy Wright from our favourite broken-hearted folksters will be doing a solo set in support of Bright Eyes so be sure to get down there early!
Anders wrote this on 9th Feb 2011
****
A DATE FOR YOUR DIARY
We are very excited to announce that Fists will be launching their new single with a live performance at Record Breakers - a festival of New Music being held in Nottingham on 19th February.
The festival features the best bands from Robin Hood's disputed home town coming together to play the records that will wow the world in 2011.
Amongst the awesome acts on the line-up are Swimming (Tummy Touch), Dearest, Kogumaza, Yunioshi, Injured Birds and Hhymn (both on Denizen Recordings).
More details soon but here's the poster plus a link to grab yourself a ticket to the best gig of the Spring!
Tickets can be purchased HERE
Anders wrote this on 30th Jan 2011
****
FISTS ON LAMACQ'S REBEL PLAYLIST
Steve Lamacq has selected Fists' new track "Ascending" for the Rebel Playlist this week! You can vote all week for your favourite track and the winner gets onto the 6Music playlist next week. Please vote as many times as you can for Fists by emailing lamacq.6music@bbc.co.uk and putting "Fists" in the subject.
Listen to a snippet of Ascending here:
THANKS!
Bex wrote this on 19th Jan 2011
****
THANKS CERYS!
Fists got played on 6Music again this weekend.
Cerys Matthews described Ascending from the new single as "reckless pop music" and praised it for being refreshingly free from Autotune and generally un-tinkered with.
Hear, hear!
In case you missed it you can listen again HERE
Anders wrote this on 11th Jan 2011
****
NEW NOISE 2011
We're really excited that the brand new Fists single (due out in Feb) is already being picked up by press and radio. Our thanks to Jon Hillcock who has included the single in his first New Noise podcast of the year and describes Stag thus:
"This odd beast, which builds to what can only be described as a wonderful, euphoric, shouty climax"
Couldn't agree more.
Listen to the New Noise podcast featuring Fists here:
New Noise
Bex wrote this on 7th Jan 2011
****
WHAT NO GRINDERMAN?!
I've been making various mixes and playlists to round up 2010 for about a week now. Here's one I made on Spotify with SOME of the tunes that I've adored over the past 12 months. There are, of course, dozens more that I've foolishly left off. Any comments/abuse/alternative lists on a postcard to the usual address please!
Hope you enjoy it anyway
Happy New Year!
Anders wrote this on 2nd Jan 2011
****
FISTS - ASCENDING / STAG - RELEASED 21/02/11
We really happy to announce that the next single by Fists - Ascending b/w Stag - will be released on Hello Thor Records on 21st February 2011.
Ascending and Stag were recorded earlier this year with producer Rory Brattwell (who has worked with loads of great bands like Veronica Falls, Fair Ohs, Male Bonding & Comanechi) at Pallet Recording Studio in Dalston. They sound amazing.
The single has a cover with another image from Steve Mays' Basement Diaries and will be released on limited edition coloured vinyl (with free download). Keep an eye on the website for details about launch gigs, and click on the image above to pre-order your copy of the single.
Nick wrote this on 11th Dec 2010
****
YAY!
Brilliant music-documentary-in-the-making SOUND IT OUT (see below) has reached its crowdfunding target!
Thanks a million if you chipped in and helped fund this fantastic film production which tells the story of Stockton-on-Tees last record shop.
I managed to wangle an invite into the editing suite this week and saw some of the footage this week. It look amazing! From hair metal to bedroom MCs, it's packed with life-affirming stories about people's musical loves, discoveries and obsessions.
Check out Jeanie Finlay's website for updates. Oh, and when it's released keep an ear out for Anxieteam...Jeanie asked if she could use one of their tracks in the film and Jim 'n' Jon were only too happy to oblige!
Anders wrote this on 23rd Nov 2010
****
OVER THE WALL RELEASE NEW ALBUM
One of our favourite discoveries of the past year has been scottish band Over The Wall. We've had the pleasure of hosting their live set twice in Nottingham, most recently at the Hockley Hustle, and have just held a competition to win a copy of their amazing new album Treacherous.
Check out the results (and Anders being a goof):
Bex wrote this on 22nd Nov 2010
****
HELLO GORE II!
We would all like to say a massive THANK YOU to:
- Everybody who came down to Hello Gore II at Cafe.Bar.Contemporary
- Everyone who made such an amazing effort with their costumes (Stay Puft Man, Maniac Wolf, Frankenstein, Pac Man, Zombies et al)
- Yunioshi for their help and for getting us involved
- Left Luggage Theatre company for their decorations
- All the bands who really turned it into an amazing party: Joey Chickenskin, Hot Horizons, Red Shoe Diaries, Yunioshi, Hhymn and the magnificent Black Powder
- The tech team at Nottingham Contemporary for the set up and sound
- Tom who manned the Garments of Gore photobooth
- And the Contemporary bar staff who did their best to serve a queue of people 10 deep!
We have pictures of the bands & many of costumes here, but let us know if you have any good ones and we'll link to your set.
Finally, as a special treat, the very talented Dan Toporowski has cut together his amazing visuals from the gig to Squirl Squeak, by our very own Fists:
Hello Gore II from Dan Toporowski on Vimeo.A few pieces from the visuals for Hello Thor's Hello Gore II night at the Cafe.Bar.Contemporary, Nottingham, 30/10/10. Awesome tune is Squirl Squeak by Fists.
Thanks Dan!
Bex wrote this on 5th November 2010
****
DO SOMETHING SOUND
Just thought we'd tell you about an amazing thing.
This woman...

is making a film about the last surviving record shop in her home town. It looks like this...

You can help fund the documentary by going to awesome crowd-funding site Indie Go-Go
Then you'll be a real-life cigar smoking movie exec just like us!
****
BLOODY GOOD FUN COMING UP...
In case you're wondering just who's on at Hello Gore this weekend, wonder no more!
Here's Dan T - "Dr Frankenstein with a pencil case" - to reveal all...
Hello Gore II Teaser from Dan Toporowski on Vimeo.
Anders wrote this on 28th October 2010
****
NICE ONE, PRS!
A little while ago we received a bit of funding from the PRS for Music Foundation . They liked what we were doing and wanted to help us carry on doing it. So, if you're out partying with us at Hello Gore this Saturday why not raise a glass and a witchy cackle to PRS.
Thanks guys!
Anders wrote this on 27th October
****
DROWNED IN SOUND: NOTTINGHAM
The excellent music site Drowned In Sound have just put up their first local Nottingham music scene article. Obviously we're pleased to see a lovely mention for us and 3 of our favourite bands, but the article has started a bit of a debate in the comments below!
Why not have a read and add your two pennies?

Bex wrote this on 20th October 2010
****
HELLO GORE II: THE RETURN
Just got this awesome poster from the very talented Rob Garner for our upcoming fright fest at Cafe.Bar.Contemporary:
We've got 8 awesome bands playing. Come along on the 30th and dress to distress.
Anders wrote this on 12th October 2010
****
ANSIOSO IS ANXIOUS IN SPANISH
We're really excited to see that the marvellous Anxieteam have been featured on the awesome illustration & culture website Nice Fucking Graphics.
Check out the Anxieteam article here.
Hope your spanish is better than mine.

Bex wrote this on 6th October 2010
****
WORLD VEGGIE DAY
It's World Vegetarian Day this Friday and to celebrate we are launching an exclusive Anxieteam digital bundle!
The bundle will only be available through Hello Thor and will contain:
- The two tracks off the brilliant single - Let's Eat Soya / Lonely in the Digital World
- Awesome remixes and a very special "uncooked" demo
- Colour-me-in artwork by Jon Burgerman
- Anxieteam cut-out-and-keep masks
- A lovely vegetarian salad recipe and more!
Visit the download page of our site from Friday 1st October to purchase the exclusive Anxieteam digital bundle.
Bex wrote this on 29th September 2010
****
ANXIETEAM HIT THE NEWS
We're really excited that the newest release on Hello Thor - Anxieteam's double A-side limited edition picture disc of Let's Eat Soya / Lonely in the Digital World - has been garnering praise and chat all over the net. Here's a couple to whet your appetite:
Check out the Creative Review Blog
(There's also an amazing/frightening cover for the new Grinderman single featured here.)
Thank you!!
Bex wrote this on 8th September 2010
****
FISTS ON TOUR!
FISTS will be touring the UK in October supporting the wonderful Sparrow & The Workshop after meeting at the Y Not Festival this summer. Get along to a venue near you for this brilliant line-up.
Tour Dates:
* Mon Oct 4th - King Tut's Glasgow
* Tue Oct 5th - Night and Day Café Manchester
* Wed Oct 6th - Brudenell Social Club Leeds
* Thu Oct 7th - Stereo York
* Fri Oct 8th - Bodega Social Nottingham
Visit the FISTS blog for details of a cheap deal for Nottingham and a sneak preview of an unreleased track!
Bex wrote this on 3rd September 2010
****
ANXIETEAM RULE!
Massive thanks to everyone who came along to the Anxieteam gigs in London and Nottingham over the August Bank Holiday weekend. We had a total blast and launched the single in style with two super fun parties. Thanks to Yunioshi & Matthew Stephen Cooper for supporting and to The Lexington & Nottingham Contemporary for hosting. If you didn't get chance to come along you can still pre-order the single and get it before it's released on the 20th Sept by visiting our shop. Pictures and footage will be online soon.
Bex wrote this on 29th August 2010
****
WE HEART HUW!
Big thanks to Huw Stephens for playing the next single to be released on Hello Thor Records on Radio 1 today! Listen again on the Beeb website to hear Anxieteam's Let's Eat Soya making Huw hungry! Available to pre-order in our shop now.
Bex wrote this on 25th August 2010
****
SUMMER SUNDAE 2010

We had a bloody marvellous time in Leicester at the Summer Sundae weekender, supporting the magnificent, beautiful, sublime We Show Up On RadaR, who played on Saturday afternoon. It was only the second ever gig by the all new super exciting WSUOR band - Andy and Meli are now joined on stage by Joe, Rob, Mike and Miles - and it was so, so good. They played to a packed out tent, and succeeded in bringing some serious sunshine to a rather damp Summer Sundae. Magical. Don't take our word for it - have a look at our Watch page, for a live version of It Should Be You And Me, to see what we're talking about.
We also had loads of fun hanging out with the good folk from Swimming, Red Shoe Diaries and Ronika, and checking out some great bands, including the technicolour party of the Go! Team and a mesmerising set from The Fall. Diana Vickers wasn't much cop though...
Nick wrote this on 15th August 2010
****
ANXIETEAM - LET'S EAT SOYA / LONELY IN THE DIGITAL WORLD - RELEASED 20/09/10

We're very excited to announce that we will be releasing the debut single by Anxieteam - the brand new and very brilliant band formed by artists Jon Burgerman and Jim Avignon - on 20th September 2010. Let's Eat Soya / Lonely In The Digital World will be available on limited edition (500 only) 7" picture disc, and digital download.
The record is available for pre-order from this on this very website, and also for pre-sale at two very special gigs in London and Nottingham on the 27th and 28th August. More details will follow soon - or join our mailing list to find out first.
Nick wrote this on 3rd August 2010
****
TRUCK 2010
Last weekend HT decamped to Truck Festival in Oxfordshire to watch bands, camp, drink rum and, of course, show our support for our band Fists.
We had a great weekend and it was really cool to see how a small festival can be just as much fun as one of the big brand fests. We drank organic cider from compostable cups, camped a mere two minutes' stroll from the main stage and used clean & pleasant toilets - it was a revelation! Fists played a fierce set, winning appreciative new fans and revealing some brand new tunes. Thanks Truck!
Bex wrote this on 29th July 2010
****
NEW SIGNING!
Keep your eyes peeled and your ears to the ground for news of our latest project. We're in the process of signing up a very exciting new band to Hello Thor. More details to follow soon!
Bex wrote this on 23rd July 2010
****
NEW BLOG!
Today is obviously the day for new stuff as we are proud to announce that we have a shiny new Jumpers For Goalposts blog. On it there will be details of what's coming up at Nottingham's best music & craft night and we'll post up photos of the rubbish/amazing craft creations, the proud prize-winning artists and of course the brilliant musicians we have playing every month.
Read the new blog here. And come down to Jumpers For Goalposts at the Alley Cafe on the Third Thursday of the month.
Bex wrote this on 16th July 2010
****
NEW RECORDINGS!
Fists are recording new stuff down in Dalston this weekend! Can't wait to hear it!
Bex wrote this on 16th July 2010
****
FISTS PLAY AT TRUCK FEST
We're very excited about the upcoming Truck Fest (23rd - 25th July) where Fists will be playing alongside the likes of 65 Days Of Static, Fucked Up, Darwin Deez and Teenage Fanclub.
More details soon but suffice to say it's gonna be super awesome!
If you'd like to bag yourself a cheap ticket (25% off for Fists fans!) just click on the banner ad at the top of our home page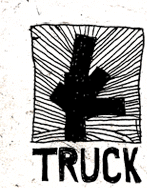 Anders wrote this on 1st July 2010
****
JUMPERS FOR GOALPOSTS DARN SARF?
We have been really chuffed recently to hear that the Jumpers For Goalposts inspired Come Get Felt Up in London has been going really well, with the cool kids in the capital thoroughly enjoying the incongruous mix of oddly competitive craft and warm & tender music, just like here in Nottingham.
Check out their uber-cool website and if you're in London on the Third Thursday of any month then go get Felt Up. If you're in Nottingham then come and play Jumpers For Goalposts with us.
Aww, we feel like proud parents!
Bex wrote this on 2nd June 2010
****
WE SHOW UP ON RADAR TO PLAY SUMMER SUNDAE WEEKENDER!
We're super happy to announce that the wonderful We Show Up On RadaR will be playing live at this year's Summer Sundae Weekender in Leicester. Andy (and friends) will be playing on the Rising Stage on Saturday 14th August. Tickets are available from all the usual places, including the Summer Sundae website. We can't wait!
August is ages away though, so here's a little treat in the mean time - a brand new song by We Show Up On RadaR called The Anchors In Your Heart, recorded live at the BBC Maida Vale studios. Sweeeeet!
Nick wrote this on 26th April 2010
****
FISTS LIVE FOOTAGE
We had a total blast launching the new Olympic Hits EP by Fists at the Rescue Rooms in Nottingham a couple of weeks ago. There were incredible performances by Escapologists, Pilgrim Fathers, Swimming and, of course, the magnificent Fists. It was an amazing night for Nottingham music.
Fear not if you weren't one of the 400 people that caught the show, though. Thanks to our good friend Jim (www.ventmedia.co.uk) and his team of Pete, Alia, Eddie and John, we've got some awesome footage of the show. Check out our Watch page to see Fists play Ace Is The Way and Squirl Squeak (from Olympic Hits) and go to Jim's Youtube channel to see even more. Enjoy!
Nick wrote this on 24th April 2010
****
LOOKING TO FIND 5 NEW BANDS?
Check out A New Band A Day for all sorts of awesome new music recommendations and more specifically, check out their radio show for 5 great new bands for March:
We're very excited that this show includes Fists!
Bex wrote this on 7th April 2010
****
OLYMPIC HITS EP LAUNCH - SPECIAL ANNOUNCEMENT!
We can now exclusively reveal that the extra special live guests at the EP Launch After Party are................................... Apes Fight Back! Awesome!
Tickets are still available for the party. Buy your ticket in advance from Alt-Tickets or the Rock City box office and get to see 4 amazing bands AND a copy of the Fists EP for just £5!
Bex wrote this on 6th April 2010
****
FISTS OLYMPIC HITS EP OUT NOW!
We're delighted to say that the Fists Olympic Hits EP is out now!
Bex wrote this on 31st March 2010
****
ARTROCKER DIGS OLYMPIC HITS
The forthcoming Fists EP Olympic Hits is reviewed in the latest issue of Artrocker. They gave it 4 out of 5 and described it as "a pleasingly disorientated collection of Cowboy Junkies style intimacy, pounding mystery-rock and country music spiked with bad acid". Kind words indeed!
Anders wrote this on 16th March 2010
****
FISTS PLAY @ ROUGH TRADE EAST
The magnificent Cockatoo by Fists is currently gracing stereos up and down the country as part of the Rough Trade Counter Culture 09 compilation - a selection of the very best tracks from 2009 in one handy CD.
Rough Trade also kindly invited Fists down to London to help launch the EP. We should have some footage to put up soon, but in the meantime here's a photo from the session.

Thanks to Rough Trade and all the very nice staff we met there!
Bex wrote this on 12th Mar 2010
****
HELLO THOR BACKS THE CAMPAIGN TO SAVE BBC 6MUSIC
6Music is a vital outlet for our artists, and artist/independent labels across the country. It is vital that we oppose Mark Thompson in his plan to close the service. We urge all of you to follow the simple step by step instructions below to make your voice heard. We must not let Mark Thompson win.
Tom wrote this on 6th March 2010
----------------------------
HOW TO HELP SAVE BBC 6 MUSIC
http://love6music.com
----------------------------
1) Call the BBC duty office to complain (5 mins)
03700 100 222
All calls are logged and forwarded to the BBC Trust
2) Fill in the BBC Trust Strategic Review survey (10 mins)
http://bit.ly/srconsultation
It's anonymous and irrelevant sections can be left blank
3) Join the Facebook group (1 min)
http://bit.ly/bbc6music
4) Sign the online petitions (3 mins)
http://www.petition.fm/petitions/6musicasiannet
http://www.38degrees.org.uk/page/s/BBCcuts#petition
http://www.gopetition.com/petitions/save-6-music.html
5) Ask your MP to support Tom Watson's parliamentary motion (10 mins)
http://www.parliament.uk/about/contacting/mp.cfm
http://bit.ly/b2aKIb
6) Complain directly to individual members of the BBC Trust (10 mins)
srconsultation@bbc.co.uk
michael.lyons@bbc.co.uk
richard.tait@bbc.co.uk
jeremy.peat@bbc.co.uk
mehmuda.mian@bbc.co.uk
david.liddiment@bbc.co.uk
janet.lewis-jones@bbc.co.uk
rotha.johnston@bbc.co.uk
patricia.hodgson@bbc.co.uk
alison.hastings@bbc.co.uk
anthony.fry@bbc.co.uk
diane.coyle@bbc.co.uk
chitra.bharucha@bbc.co.uk
7) Listen to BBC 6 Music via the iPlayer (as much as possible)
http://www.bbc.co.uk/iplayer/radio/bbc_6music
Numbers listening on iPlayer are logged by the BBC
8) Forward this to all 6 Music Listeners you know (10 mins)
****
HELLO THOR ON HUW
Huw Stephens has been spinning HT tunes on his show again. What a nice guy he is. You can listen again to it here (for a limited time):
Huw's show
At about 20 minutes in you hear him play a tune from the new Fists EP, Olympic Hits. It's my personal favourite, Ace is the way, track 3 from the EP.
Bex wrote this on 5th Mar 2010
****
FISTS IN THE NME
Fists are featured in the "What's on the NME stereo" pages of the NME this week!
The NME love the new tune Weekend from the Olympic Hits EP, released 29/03/2010, describing it as "punky rockabilly lo-fi fun with a noticeable Vaselines fixation". We're pleased it's made them think Nottingham's exciting again, although obviously we know it has been all along. Let's hope it brings more people down to discover the delights of the Nottingham music scene.
In the meantime, you can pre-order the Olympic Hits EP here.
You can listen to a couple of the tunes on the Fists myspace here.
Or, you can hear it on NME Radio here.
The EP will be officially launched on the 9th April at the Rescue Rooms, Nottingham with an audio extravaganza featuring some of our favourite bands. Tickets will be £5, look out for our special offer for advance bookings. Get your ticket in advance and get your copy of the EP for free.
Bex wrote this on 4th Mar 2010
****
MAIDA VALE SESSION FOR WSUOR!
This weekend saw We Show Up On RadaR join the hallowed ranks of those who have performed or recorded at the world famous BBC Maida Vale Studios.
The BBC Radiophonic Workshop was based there, Bing Crosby made his last ever recordings there and they were the venue for the Peel Sessions, amongst other things. Incredible. It's a real privilege to have a Hello Thor artist record a session there, and it will be so exciting to hear the tracks played out on the BBC!
The latest WSUOR EP is available to download now.
Bex wrote this on 24th Feb 2010
****
NEW WE SHOW UP ON RADAR VIDEO!
The very lovely and hugely talented Joe Hardy (have a look at his work here) has made a video for It Should Be You And Me by We Show Up On RadaR and we bloody love it! Great work, Joe! Check it out:
We Show Up On Radar - It Should Be You And Me from Joe Hardy on Vimeo.
It Should Be You And Me is track 4 on the new A Loaf Of Bread, A Container Of Milk & A Stick Of Butter EP by our brave library-conquering heroes, We Show Up On RadaR. The 6 track EP is released on Monday 15th February on digital download - from our downloads page or through iTunes, Amazon etc.
Happy Valentine's Day!
Nick wrote this on 14th Feb 2010
****
FISTS - OLYMPIC HITS EP - RELEASED 29/03/10
We're really excited to announce that the new Olympic Hits EP by Fists will be released on 29th March 2010, as a limited edition CD. Olympic Hits features four brand new tracks:
1. Weekend
2. Squirl Squeak
3. Ace Is The Way
4. Roll Back My Eyes (Endlessly Dreamin')

Keep an eye on our gigs page for details of live dates coming up, and keep checking Fists' Myspace too.
Click on the EP cover above to go to our shop and pre-order your copy of Olympic Hits.

Nick wrote this on 7th Feb 2010

****
SHHHHH....WE SHOW UP ON RADAR GOES ON A TOUR OF LIBRARIES
We had such a blast when we launched We Show Up On RadaR's first single on Hello Thor at Nottingham Central Library last year. So we jumped at the chance to return when the library came calling. Then we thought, why limit it just to Nottingham?
That's right, We Show Up On RadaR is now celebrating the release of his new EP A Loaf Of Bread, A Container Of Milk & A Stick Of Butter - available to download, and as a strictly limited handmade CD from Monday 15th February - with a grand tour of public libraries.
The new six track EP will be available to download from all major digital sites from Monday 15th February, and as a strictly limited edition handmade CD from the library shows.
Nick wrote this on 16th Jan 2010
****
ROUGH TRADE COMPILATION AVAILABLE NOW
The new Counter Culture 09 compilation comes out at the start of Feb and Fists' Cockatoo has been chosen to be on it as one of last year's top tunes...we know!
You can pre-order this double CD (which sees our plucky heroes sitting alongside the likes of Fever Ray, Kid Congo, Mos Def and Loudon Wainwright III) now. Just click on the image below.
Anders wrote this on 7th Jan 2010
****
RUBBING SHOULDERS WITH CHERYL
What a lovely way to start a new decade...
Just read on the myspace blog of The Boy Least Likely To that Fists and We Show Up On Radar produced 2 of their favourite singles of 2009!
Bookending a Top 10 featuring the likes of Cheryl Cole, Girls and Karen O is no mean feat - thank you sir kindly say we!
Anders wrote this on 3rd Jan 2010
****
HAPPY NEW YEAR EVERYONE!
Wrote this on the 2nd, better late than never I suppose. Anyway, hope you all had a flurry of festive fun and a rootin' tootin' Hootenanny
Anders wrote this on 2nd Jan 2010
****
ARTROCKER'S TOP 100
Mountain Top by We Show Up On Radar, and Cockatoo by Fists are both in Artrocker's top 100 singles of 2009 list. That's pretty cool, and we're thrilled.
****
'TACHE TASTIC
On 12th December we rounded off a thoroughly wonderful year with our Christmoustache Party. How to celebrate a year that included two 7"s, a Glastonbury festival appearance, a record launch in a library, digital punks in a cinema café-bar, a Dutch man in a sailor suit and Radio 1 AND Rough Trade showing us some love? By putting on a gig above Clinton Cards and inviting everyone to wear fake moustaches of course! Our thanks to We Show Up On Radar, Fists, Hot Horizons, Ol' Saint Nick @ the Chameleon and Bex n' Katie for the baking!
****
MORE KIND WORDS
Both singles have recently been reviewed in the loveliest manner by Mark @ Losing Today . Thanks a bunch, dude!
****
BOTH SINGLES PICKED UP BY CARGO
We have re-released both the Fists and We Show Up On RadaR singles and they are being distributed through loads of lovely independent shops by Cargo. You can still buy them right here of course though too!
****
MOUNTAIN TOP / A SPIDER ON A THREAD by WE SHOW UP ON RADAR - LIMITED EDITION PINK VINYL 7" NOW AVAILABLE!


****
FISTS 'COCKATOO' / 'SKIT' SELLS OUT @ ROUGH TRADE
Yep, we just got a message to say they'd sold the lot!
****
HELLO THOR = RADIO 1's DIY LABEL OF THE WEEK!
Whilst at Glastonbury we were interviewed by Huw Stephens (who is lovely, by the way!) and picked as his favourite DIY label of the week! It was great to meet him and chat - which you can still hear online - and an honour to be picked as his fave label. Thanks Huw!
****
GLASTONBURY
So the Fists boys and girls, and the Hello Thor boys have just got back from Glastonbury. It was ace, and if you want to see how ace Fists were then visit their BBC Introducing page to see live footage of three tracks, plus some lovely photos.
****
FISTS LIVE ON 6 MUSIC
James from Fists was interviewed by Steve Lamacq on his 6 music show on Wednesday 24th June. They talked about Fists appearance at Glastonbury, the troubles of being a postman, and ethical screen printing.
To listen to it visit the BBC iPlayer. Skip forward 1 hour 40 minutes and you'll be in the right place.
****
FISTS TO PLAY GLASTONBURY
This is the news we've been waiting ages to tell you but weren't allowed. Anyways Radio 1 have finally announced the line up for the BBC introducing stage at this years Glastonbury and Fists are on it. The date and time is still TBC but once we know we'll let you know.
Come and say hello to us when you're there.
****
ANOTHER GREAT REVIEW
Thanks to Ged at SoundsXP for this lovely review of 'Cockatoo' / 'Skit'
****
ROUGH TRADE SINGLE OF THE WEEK
Everyone's favourite record store come label Rough Trade have made 'Cockatoo' by Fists their single of the week. If you don't believe us then look here
****
MORE THANKS TO STEVE
"Joyously amateurish yet utterly defiant. I love this record." Steve Lamacq talking about Fists' debut single 'Cockatoo' on BBC Radio 2.
****
AIRPLAY
XFM, BBC Radio 2, BBC 6 Music, NME Radio, and BBC Introducing Show 'The Beat' have all been playing Fists' debut single. Thanks to all of you.
****
THANKS STEVE
Steve Lamacq has literally just finished playing Cockatoo by Fists on his 6 music show. He also gave a big mention to Hello Thor during the station's biggest audience of the day. Thanks Steve.
****
FISTS' DEBUT SINGLE OUT NOW
Cockatoo b/w Skit is out now on ltd edition 7 " vinyl and download.
Buy either (or both!) in our online shop now!
****
ARTROCKER LOVE FISTS
And so do we... read what they said and get a FREE download of Fists' 6-5 Special.
______________________________________________________________